Topic: ROCK IN JAPAN 2011
Zero just wrote:
Well... Once again, it is the time of the year where I get my ticket to Tokyo and wait for months to use it.

Last year I was lucky to be (probably the only gaijin) at Budokan.
This time it'll be RIJ2011, ready to enjoy some 3-D POLY madness.
August... hot as hell.

Who's coming with me?

Additional activities include:
*Meeting Polysics backstage OR DIE!
*Snowboarding (like... way north)
*Staring at people
*Drolling all over a Roland AX keytar I found @ Shibuya AND THEN TURNED OUT IT WAS THE SAME MODEL KAYO AND HIRO PLAYED 2 DAYS LATER AT FREAKING BUDOKAN AND I WAS LIKE HOLY S@#T MY MUSIC TASTE IS AWESOME AND THE PROOF IS BEING PLAYED RIGHT NOW IN FRONT OF 18000 PEOPLE AND ... AND... !!!
... *inhale* ... *exhale* ... *inhale* ...

You have 8 months to decide.
note: snow may not be available. check local weather forecasts. offer avail while stock lasts.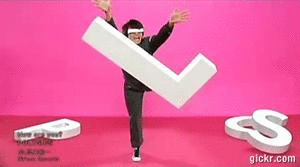 I said I'm fine!