Topic: HAPPY NEU YEAR!!!!
Indeed, this is a NEU year. Ten years since that amazing album!!! And, this will be a year of neu beginnings for the band!! Let's look towards it all, the good and the sad!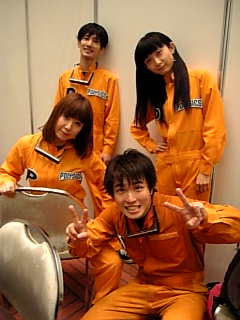 So, have a good new year, guys!!! Stay safe
Haha, if I was old enough, I'd drink some "Fumi's Blood" to celebrate. I believe it's a Virgin Bloody Mary with Vodka. Has anyone tried this combo before? XDD I found the recipe from this random blog (found it when I typed in Fumi's Blood in Japanese in Google) and a translator said what it is. I think it's funny that Fumi has a drink named after her!!
Edit: okay, so from other sources, I have discovered that this drink may have also have Tabasco, salt and pepper in it. Uh. Wow.
I don't post here much anymore but I still have a fond appreciation for Polysics. Hit me up on Twitter @west_haven if you really wanna talk to me