Topic: Toronto Polysics Cosplay - We Ate The Machine Version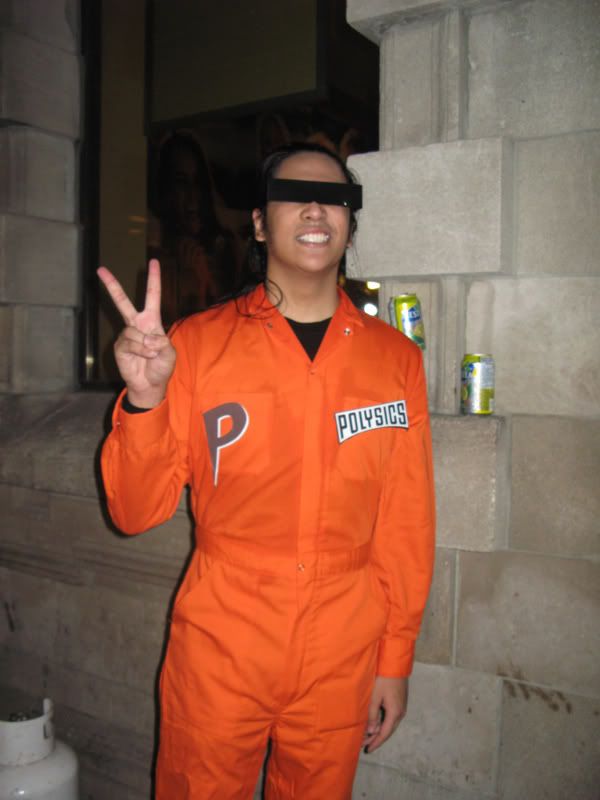 Hi there. I usually just lurk these boards to catch up on news and whatnot. However, I felt it would be appropriate to share a few pics of my Polysics outfit.
I've had it for a few months and wore it to their show in Toronto.
The photo was taken after their show, several metres away from the venue.
The badges and visor are handmade.
The jumpsuit was found at a retro shop in a local neighbourhood of T.O. called Kensington Market.
Not seen: Black Converse All-Stars
I had only cosplayed ONCE before.. and that was another Polysics Jumpsuit from the Now Is The Time era as seen HERE
So... what do you think?
- enin -

"This song sounds good for you and me."