Topic: Ultra Monster mini-album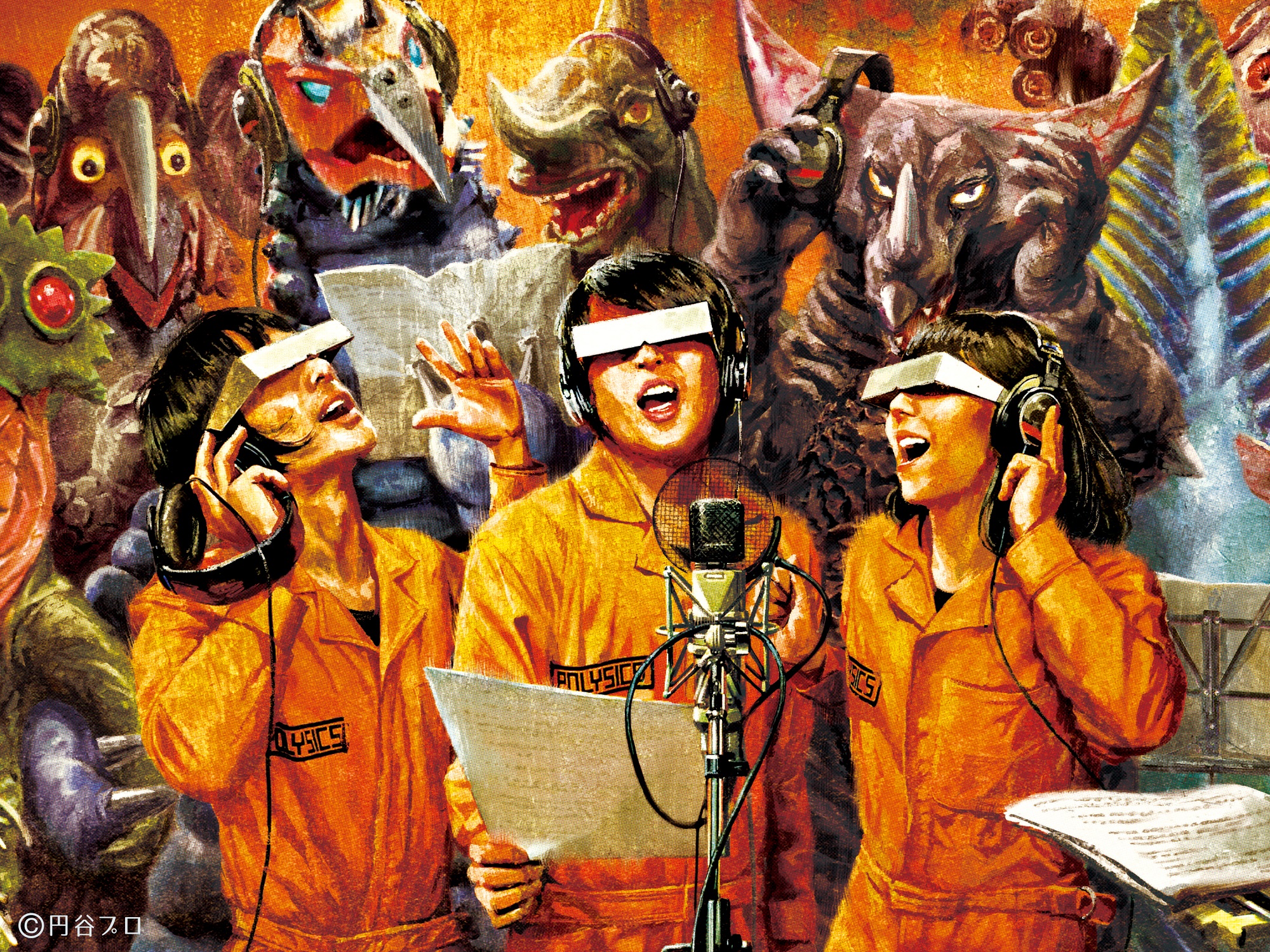 Ultra Monster
Re: Ultra Monster mini-album
I....LOVE THIS ALBUM COVER!!!!
Re: Ultra Monster mini-album
So this Ultra Monster is known as HEN 愛 LET'S GO! 2, which is a 2nd set of 7 tracks, which I'm not entirely sure, but seem to be inspired by these monsters on the cover?
So far I took the time to listen to the previews from the itunes store and these ones sound FAR more intense than the first one.
I'm not kidding, these songs sound very quirky, and could even compete with the quirkiness of their older material. It sounds amazing!!
Re: Ultra Monster mini-album
Just got this album today, and I am loving the kaiju figure it came with! I'm listening to the album now and it definitely sounds very busy so far. I've actually been a bad Polyfan and I haven't listened to a lot of their newer stuff (I think the last was some of Action; I loved Mega Over Drive), so I'm not sure how this compares to their more recent albums.
Still, I knew I had to get this set because I am a sucker for limited editions and the figure IS really cool.
I don't post here much anymore but I still have a fond appreciation for Polysics. Hit me up on Twitter @west_haven if you really wanna talk to me
Re: Ultra Monster mini-album
Holy flaming cow that is an awesome cover. I have also been a bad Polyfan, Action!!! was the last thing I bought but the last one I really liked was Oh! No! It's Heavy Polysick!!!
Could you post a pic of the kaiju? I'm intrigued.
Re: Ultra Monster mini-album
Honestly, this is the most satisfying release they've put out in a handful of years. Really welcoming to hear some of their older sounds still alive and kicking. Just like a nice, big hug from an old friend. Haha.
Re: Ultra Monster mini-album
I agree, probably their best material to come from the Post-Kayo era. Although I really liked Action and I recommend listening to it. Turbo Five is amazing! I also like Exclamation which comes from the Mega Overdrive single. Hen Ai Let's Go! is ok, only really liked one song on there, but THIS!! Every song on here is just amazing!! XD
Funny enough my favorite track is the 3rd one. The one where Hiro does a sort of robotic/techno song and you hear his voice being used repetitively throughout the song. It's so weird and out there that it's just so fascinating to listen to. My friends usually can't handle it and tell me to change the song. XD