Topic: NEU!!!! Picturebook revealed!!!!
I finally got it in the mail today, which is a shock as I thought it would be a few more days.
More pictures will come, but for now, a breakdown of the book:
- Lots of pictures from lives, lots of Sugai, lots of Kayo tipping over her keyboard (like in that one Modern video), a small amount of Fumi (*tear*)
- A few setlists from their concerts!! This is pretty neat, and well, on this page for example, the first and last song I've never heard before!
- Pictures of behind the scenes, such as Hiro and Sugai smoking, Kayo wrapping her leg in bandages, and everyone sticking a bunch of the badges for their uniform on each other and other primping before concerts stuff. (FumidoingKayo'shairawwwwww)
- Pictures from pre-Neu! They're in b&w, but a few pictures from the 1stP and ADSRM eras.
- Behind the scene pictures of the making of the XCT and each life each end PVs!! They're in b&w too, but the each life pictures are really neat!!
- A list of all of their lives, starting from their very first in 1997 to the last one of the NEU!!!! tour. Now THAT, is good info right there!! Page one, and page two.
And until I get more pictures up, please, have this teaser image 8D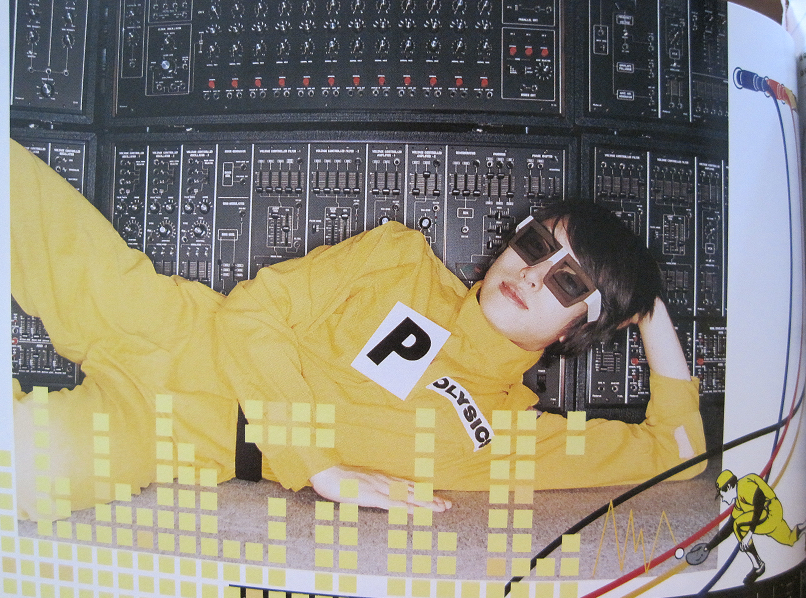 I don't post here much anymore but I still have a fond appreciation for Polysics. Hit me up on Twitter @west_haven if you really wanna talk to me