Re: show off your merch
Just to post mention it here too, I finally got the picture book and I reported all about it here!!
The real reason why I wanted to post here, though, was to show off my updated collection!!!!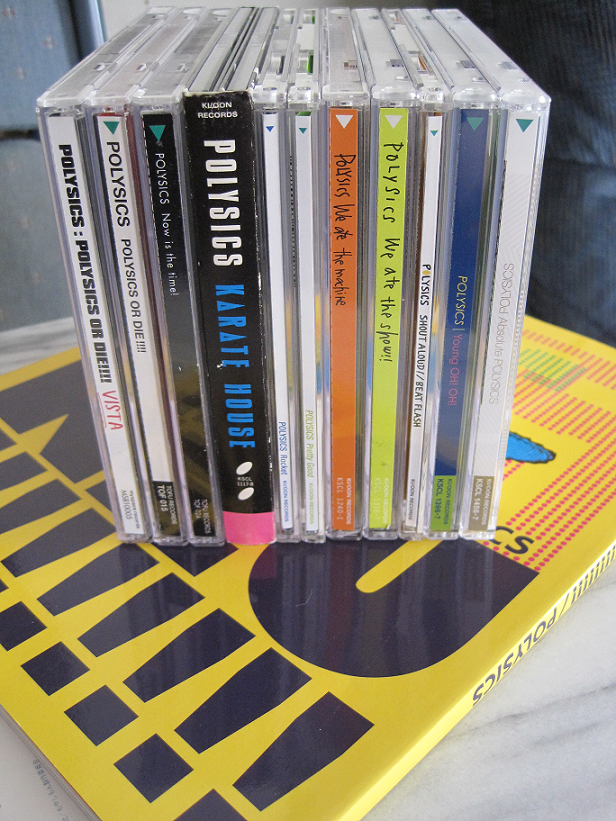 I just got Rocket, Pretty Good, Shout Aloud!/Beat Flash, Young OH! OH! and Absolute POLYSICS two days ago, and I got We ate the show!! about a month ago. And of course, the NEU book!!
Man..... so happy * 3* it would have been better if I could have snagged BESTOISU off of ebay too last week, but at the LAST SECOND I was out bid T____T
I don't post here much anymore but I still have a fond appreciation for Polysics. Hit me up on Twitter @west_haven if you really wanna talk to me